Celebrating 20 Years in a Pandemic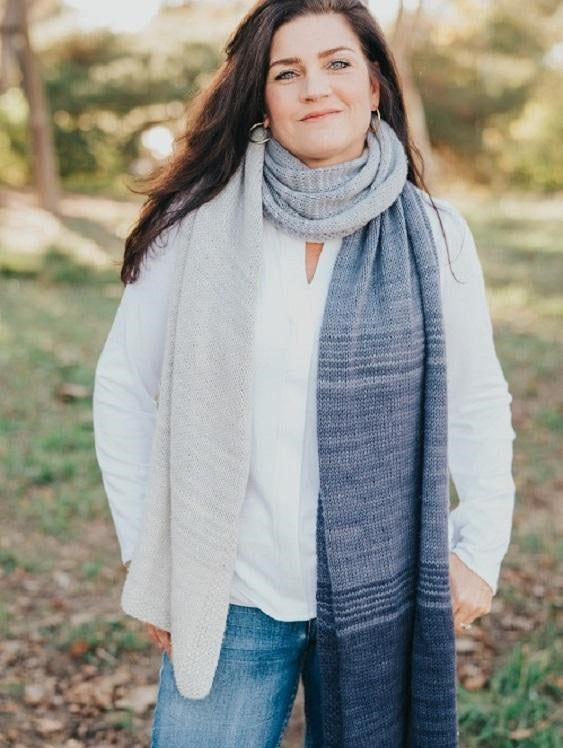 What a strange time we're in!  It takes great effort for me to think forward right now, something that always came so easily.  I plan a year in advance for all my buying, designing, event planning and all things Jennifer Knits.  Personal life, I plan 20 years ahead...but right now I'm just thinking about today.  
I'm so very grateful that I can say I've been open 20 years!  I had an outdoor party scheduled for all of you. A chance to mingle, shop and preview a second line of Jennifer Knits Exclusive Italian fibers. It will to be our new brand of sequins, cottons, silks and cashmeres from a famous mill in Calgi Italy.  Then everything changed. 
The good news?  I have a TON of yarn!  And though there will be manufacturers and distributors closing, Jennifer Knits stocked up in February and our new Exclusives will be here by fall!  I ask that you please support my company by purchasing yarn in stock - perhaps branch out and try a color you've not thought of?  We always have the perfect pattern!  Our luxury yarn are discounted whenever possible.  I may have to charge you for knitting help and I can't have a huge anniversary sale but I hope you understand that I must keep my company healthy so that I will be here for years to come.  My company not only supports my family, but it helps support eleven employees (in store and working at home) plus dozens of family owned yarn mills and distributors.  I only buy products from nice people :-)
Thank you for helping me make my dreams come true!  When my Mom left this world I was able to tell her not to worry, I am who I want to be when I grow up and I love my life!  I'm blessed to be surrounded by incredible, interesting, strong and talented crafters.
I appreciate all of you more than words can express.  You have been by my side, through raising three girls, divorce, re-marriage, illness, deaths, floods, fires, robberies, riots, world turmoil and a pandemic!  We grow stronger together and we must stay mindful that where there is darkness there can eventually be light. 
Please make an appointment to see me in store or via facetime!  My staff and I are so excited to show you what's new!
Thank you for everything you bring to my life.  My mission statement written in 1999 was "Jennifer Knits will be a haven where all humans age 9 to 99 can celebrate their craft in an inspirational and safe environment regardless of ethnicity, culture, religion or sexual preference."  Mission accomplished!  Everyone and anyone is welcome, ALWAYS...and, now we let you in after you turn 100!
XO
Jennifer -- LIKE MY SHAWL?  CLICK HERE - and I'll give you a discount this month :-)