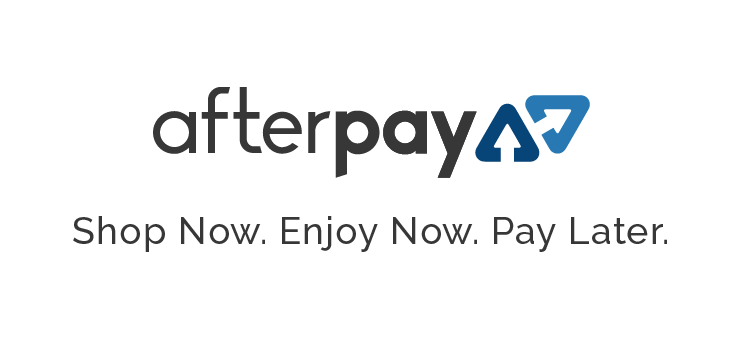 Well now you can, with Afterpay!
We are so excited to offer Afterpay on our website, it really helps out during the holidays!
Just choose Afterpay as a payment method at checkout.  Afterpay allows you to split your total transaction into 4 easy payments with no interest! Your order will still process as normal and you will receive your items in our usual time frame.  Your cart total must be between $100-$1,000 in order to utilize this service.  You can set up your Afterpay account with either a Visa or Mastercard.  Afterpay will collect the first installment at checkout and will charge your payment method on file with them, every 2 weeks for a total of 4 installments. You can always pay off your balance early by logging onto your Afterpay dashboard and selecting the "Pay Now" button.  For more information and to set up your Afterpay account please visit the help section on Afterpay's website.